Eve Pietruschi (1982, France) Lives and works in Nice.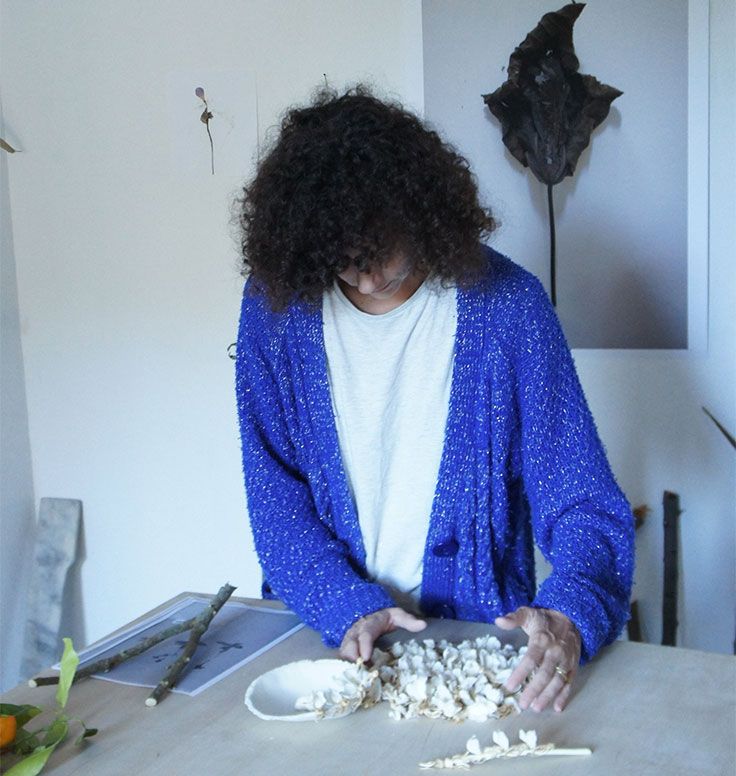 In 2007, Eve Pietruschi gets her master degree at theEcole Supérieure Nationale d'Art la Villa Arson (Nice). She co-creates in 2005, together with curator and art critic Rebecca François the project 'les autostoppeuses', meaning to slow down our daily actions and encouraging random encounters.
The artist's practice is in constant dialogue with the vegetal, the mineral, the natural, the element earth; a reflection upon the question of transmission and relation towards nature and our environment. Eve Pietruschi works is currently developing, together with curator Isabelle Pellegrini, a project around wastelands, abandoned greenhouses and contemporary nature.
2002/2007 / Ecole Nationale Supérieur d'Art, la Villa Arson DNSEP, Nice
Parmi ses expositions personnelles: CIRCA, Villa Henry, (Nice) commissariat Isabelle Pellegrini, Centre d'art Fernand Léger (Port de Bouc), Maison abandonnée [villa Caméline] (Nice, Hôtel Napoleon (Paris) commissariat Aude de Bourbon Parme, Galerie Papelart (Paris), Galerie Maud Barral (Nice), Galerie a. (Nice), Segment 0, Mougins
Elle a également exposé au MAMAC (Nice), Au Chateau Haut de Cagnes, au Centre d'art de Carros, Espace d'art concret (Mouans Sartoux), Galerie de La Marine (Nice), galerie Soardi (Nice), Glassbox (Paris), Musée des Rem- parts (Tourrette-Levens), galerie Pascale Mulliez.